Are Esports Actual Sports?
V. Are Esports Actual Sports?
Throughout the years of video game history, people have been playing video games competitively as far back as 1972. Since then, competitive gaming, also known as Esports, have only become bigger with the introduction of onlnine video games. In fact, Esports have become so large that it's created controversy over it's base: are esports actual sports?
Most, if not all, people who watch traditional sports openly disagree with this topic. ESPN's president John Skipper says that Esports are "not a sport -- a competition." A panelist on an episode of Real Sports with Bryan Gumbel overtly laughed about the topic. The main argument being that, by definition, Esports cannot be considered as "real" sports, as Esports don't involve any physical exertion.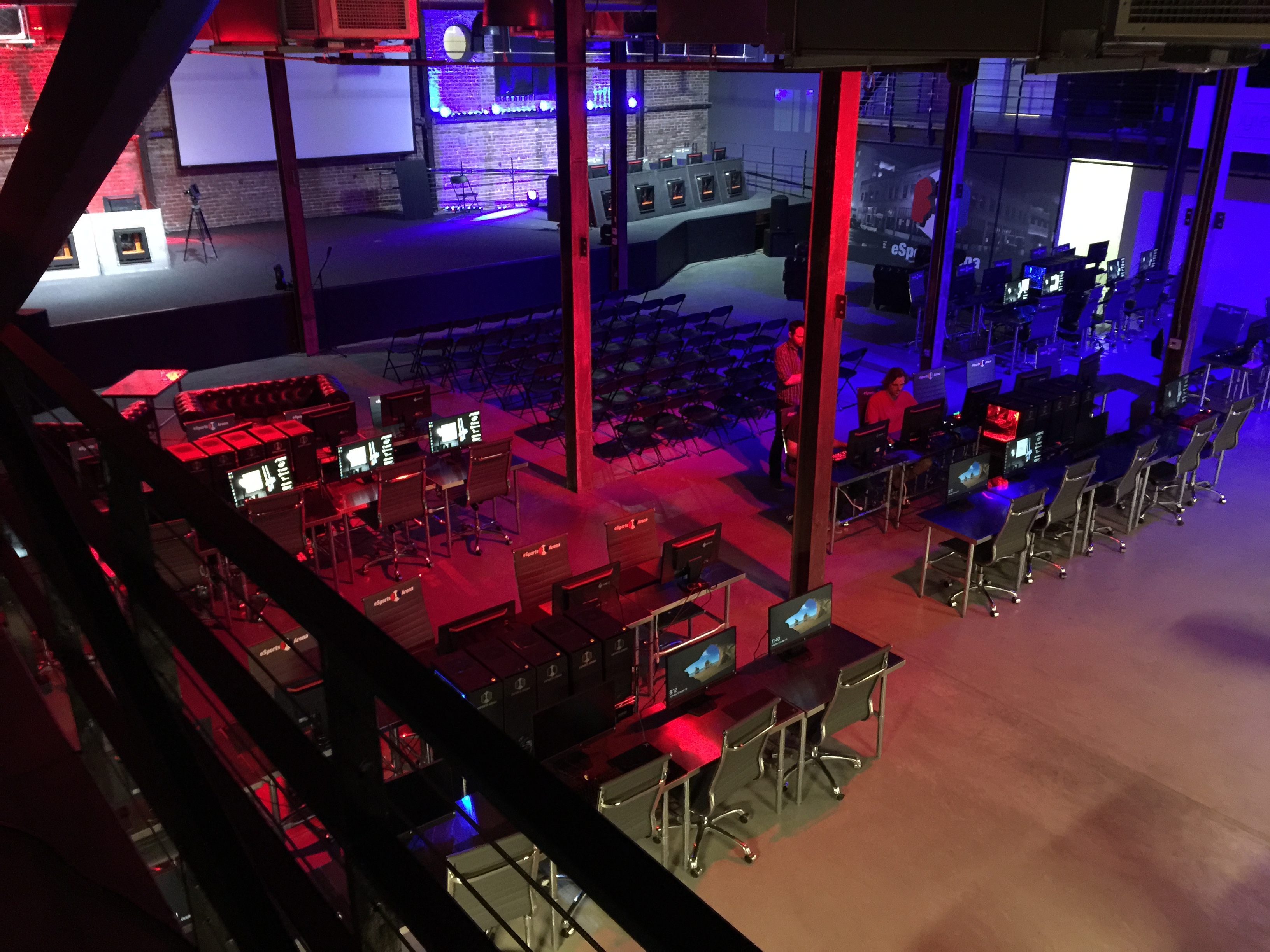 A picture of the Esports Arena in Santa Ana, CA.
But, nonetheless, Esports will be, and have been recognized as actual sports. Some pro gamers have received P1-A visas, a category specfically for "Internationally Recognized Athletes", League of Legends player Danny "Shiphtur" Le being the first. Colleges have now been offering scholarships for competitive gaming, a university in Chicago being the first. Esports have even been broadcast on TV. A show on TBS called Eleague shows competitve gaming, and some matches have been broadcast on ESPN, which has been, sadly, panned by viewers.
And lastly, my opinion on the subject. I feel that Esports should be considered as sports. Maybe it's because the fact that video games is my main hobby, or it's because the fact that Esports aren't physical is the only difference between Esports and traditional sports. Why does someone who runs around with balls getting more respect than someone who sits in front of a computer? They're both equally pointless activities which have the chance of getting people into college, and both require large amounts of skill, strategy, and teamwork, but one person gets exponentially more respect than the other. But, then again, I've never played a, by definition, "real" sport competitively.
That was my opinion. What about yours?
---